I started this memorial website in memory of my daughter, Amanda Rose Wainscott, seven months ago, four months after she passed away. I started right off when she was born and never mentioned what caused me to be here writing about a young, beautiful full of life 20 year old that I knew along with her one brother and three sisters would one day bury me. She often made the joke that when she married her "rich doctor"husband, she would for sure stick me in a run down nursing home and never come and see me! And in return I would tell her we were alike and we would grow old together cause we were both too set in our ways and spoiled and couldn't find anybody who lived up to our expectations! We both thought my Dad and her Grandad was the best "man" on earth and nobody could even come close! Of course she had him wrapped around her little finger and was closer to him than I was growing up, because he worked so hard when I was growing up. He had no education and ended up buying a business and turning it into one of the biggest east of the Mississippi. Sorry I sorta got carried away. My birthday was May 19 on a Friday and my daughter Alissa's father in law was getting married the 20th and was having rehersal and a dinner on the 19th that Amanda was going to, so we went out to eat the 18th on a Thursday evening to The Chop House, a little fancier than we were used to, but hey it was my birthday! We had a good time laughing, joking, cutting up like we always do, little did I know this would be the last time all my children would be together for the last time!!! If I had only known!! We would have stayed longer, laughed more, joked more, or just sat and enjoyed one anothers company, I always knew I was very blessed with five beautiful children that I was proud of and loved more than life itself. I often over the years had people ask me, how can you love all your children the same, there are so many, or you must be closer to this one or that one more because...... but I always loved and will love them the same, they are each one different and so special words cannot describe. They are all beautiful and were from the day they were born! Anyway, back to the story, we had a good time that night and after we ate everyone left and went their different ways. The next day went on as usual. Amanda went to the rehersal and meal afterwards. The next day she went with Alissa to get Carlee's hair fixed and when I saw her that afternoon she was fine except alittle tired and sleepy from being up too late. I remember she said she wished she could just lay there all night oh, how I wished she had! When she left my house to walk to her grandparents house to get ready and I looked out my back door and now I think I thought Amanda was alittle down, she had her head bowed and her step wasn't quite the Amanda that was facing a big night out,but would I have thought that if nothing had happaned??? Late that afternoon Ashley & I went to Aarons to watch the second race of the triple crown horse race and watching the race and the derby winner broke through the starting gate and broke his leg during the race, and at the time I thought I had never seen any race like that in all my life of watching the derby, preakness and belmont, and how awful it was and it would be a day I would never forget, like where you were on 9-11 or where you were the day Kennedy was shot, anyway alittle while later Amanda called and said Alissa wanted me to watch Tristan & Carlee while they went to the reception after saying no a couple of times I said yes and told her to bring them to Aaron's house. About a half hour later Amanda, Alissa, and her sister in law brought me a piece of cake and the kids. Little did I know this would be the last time I would see Amanda Rose ALIVE!!! to be cont......
This online memorial was created in loving memory of Amanda Wainscott, whose life story is told throughout this memorial website. Please sign Amanda's guest book and let us know you came to visit. We will remember Amanda forever.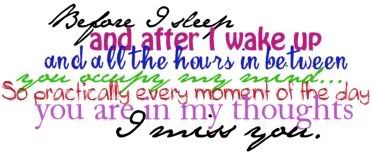 THE COMPASSIONATE FRIENDS CREDO
We need not walk alone. We are The Compassionate Friends. We reach out to each other with love, understanding, and with hope. Our children have died at all ages and from many different causes, but our love for our children unites us. Your pain becomes my pain, just as your hope becomes my hope. We come together from all walks of life, from many different circumstances. We are a unique family because we represent many races and creeds. We are young and we are old. Some of us are far along in our grief, but others still feel a grief so fresh and so intensely painful that we feel helpless and see no hope. Some of us have found our faith to be a source of strength; some of us are angry, filled with guilt or in deep depression; others radiate an inner peace. But whatever pain we bring to this gathering of The Compassionate Friends, it is pain we will share just as we share with each other our love for our children. We are all seeking and struggling to build a future for ourselves, but we are committed to building that future together as we reach out to each other in love and share the pain as well as the joy, share the anger as well as the peace, share the faith as well as the doubts and help each other to grieve as well as to grow. WE NEED NOT WALK ALONE, WE ARE THE COMPASSIONATE FRIENDS.